About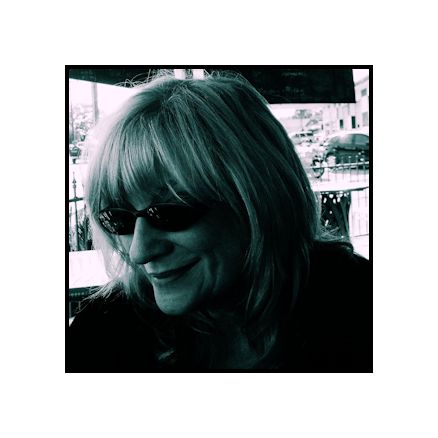 Greetings from Bungalow42 where you will find seriously whimsical adornments pairing sterling silver findings, gemstones, seashells, pearls, vintage and handcrafted beads from around the world with delicate but sturdy plastic chain, silk thread, leather and waxed linen.
Adornments range from graceful pearl and vintage bead bracelets to African and sea glass bead necklaces, from seashell earrings to pool friendly anklets with a bit of kitsch thrown in for good measure.
As is probably true for many Etsy shop owners, I started making "adornments" for the women in my family: relatives and what my friend Kathy calls the "family you choose".
My friend Audrey christened my work as adornments which sounded perfect to my ears. I also owe a debt of gratitude to my friend Hilary in NYC who has her pulse on the nuance of what's kitsch and what's "krap." And an "oh wow" to my cousin Kelleigh who was delighted to report that my shell earrings were a hit at her local LA coffee shop.
This family of women has been my inspiration, guinea pigs, unfaltering fan club and enthusiastic supporters of this new endeavor.
Also, like many others, no doubt, I decided to open my Etsy shop because of their encouragement and belief in me. I can only imagine how many Etsy folks first heard the words "you could sell these!" from a member of their family. I personally found these words to be humbling, inspiring, exciting and frightening.
I have always been drawn to fun, whimsical pieces but the quality of the findings and the workmanship was always important. Whimsical need not be cheap and/or not well made. An instructor who was reviewing my work summed it up stunningly. She said that the pairing of sterling silver findings with vintage beads, shells, freshwater pearls and plastic chain conveyed a "take me seriously" element. I was struck by how easily she succinctly described what I was trying, albeit unknowingly, to achieve.
In deciding to take this next step or giant leap off a cliff, depending on the day's mind set, I think about how intriguing it is to make pieces for people I do not know and will likely never know. This is so completely opposite of that which initially inspired me. I would find a pretty color of freshwater pearls, an unusual vintage bead or bit of colorful plastic that would remind me of someone I love. This is how most of my pieces were created. But now, I imagine what you look like, when and where you will wear my "seriously whimsical adornments" and I smile as I envision this growing family of mine.
Thanks again to my friend Audrey for Bungalow42's graphic design and for coining my tagline "seriously whimsical adornments". This notion describes so perfectly what I hope to achieve with Bungalow42.
A special thank you to my aunt Dianne: thank you for constantly reminding me that my mother would be so proud of her daughter's new endeavor.
Here is a huge virtual hug to all the present and future members of my family, particularly my husband and best friend for his awesome support and unflinching love.
Thank you for your visit, and please come back soon!